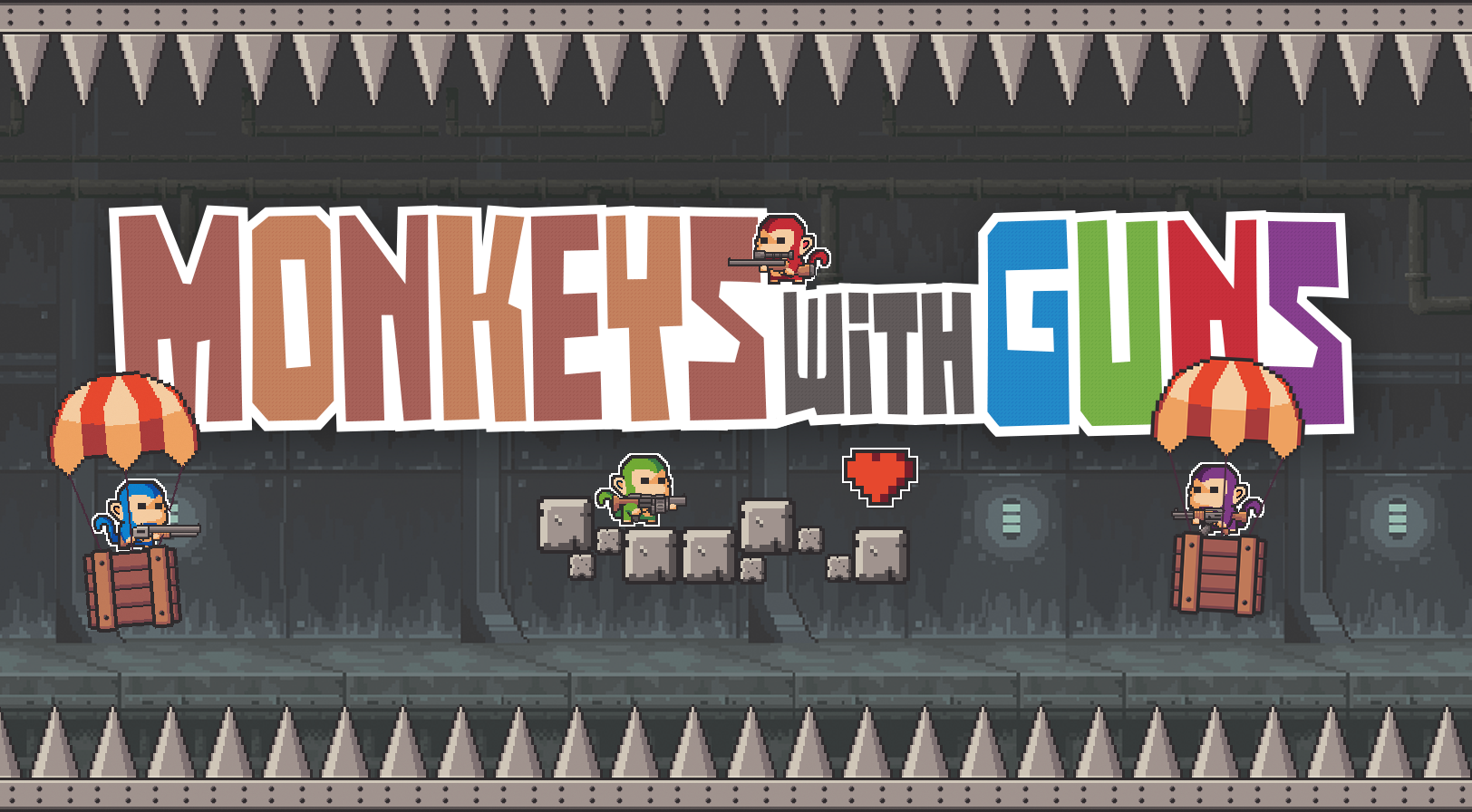 Monkeys With Guns
A downloadable game for Windows, macOS, and Linux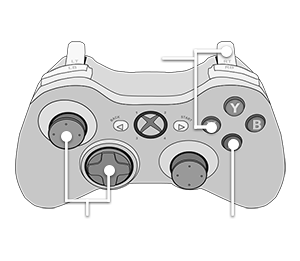 Thank you for checking out the beta of Monkeys With Guns. A 2-4 player arcade platformer/shooter. Each player begins with a pistol and can gain better guns by destroying the supply crates that fall from the sky.
The winner is the last monkey alive.
There are still many changes that will be coming to the game but would love to hear any feedback you would be willing to share.

**IMPORTANT NOTES**
This game is still in alpha and nothing is final.
This is a local Multi-Player game (no online)
Currently at least 2 players are required
All players need a controller (no keyboard controls)
If you encounter any issues/bugs please email vimlarkgames@gmail.com, message me on twitter @vimlark, or leave a comment below.
Music by @RareDigs.
Download
Click download now to get access to the following files:
MonkeysWithGuns_Alpha1.6_Mac.zip
88 MB
MWG_Alpha_V1.7_linux.zip
79 MB
MWG_Alpha_V1.7_win.zip
78 MB
Comments
Log in with itch.io to leave a comment.
Monkey Shoot some monkeys and then they explode into blood and it splutters splgugugugugguugugugugugugu and monkeys die goery
Gracias por lanzarlo para Linux <3
Let me know if there are any issues. That's the only version I don't have a way to test myself at the moment.
Hi! Tried your game with a friend, and it's actually really funny! Gave me that super smash bros vibe! Nice art work too!
Have you considered participating in our GDWC #gamedev contest ?
Check out our itch.io page for more info :)
Thank you so much. That Smash feel was one of the original goals. I haven't thought about submitting to competitions or anything yet. I'll look into it.
can you add 1 keyboard 2 player support ?
That is on the list. I am reworking most of the game's back end right now and player inputs with a keyboard option will be added.